---
TREAT PATIENTS
not computers
---
Healthcare Must Stop:
computers dominating physician time,
doctors burning out,
and the financial toll of electronic health records.
---
View Our Solution
---
How It Works
PHYSICIAN
The physician wears our comfortable and patented Communication Unit which functions to:
Live stream audio and video to a scribe
Receive live audio from the scribe
SCRIBE
As the doctor treats patients, the scribe documents directly into the EHR and relays requested information to the physician. At the end of the patient encounter, the physician simply reviews the note and signs.
ARTIFICIAL INTELLIGENCE
An artificial intelligence system enhances scribe efficiency.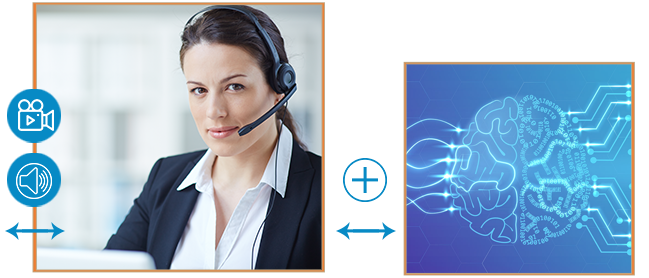 Everything occurs

in real-time

as the physician interacts with the patient.
The doctor works with the

same scribe every day.
Finally, a solution that works.

Urologist, Portland, Oregon
This is going to transform the practice of medicine.
Emergency Medicine Physician, San Francisco, CA
I forgot I'm even wearing it.
Orthopedic Surgeon, Daly City, CA